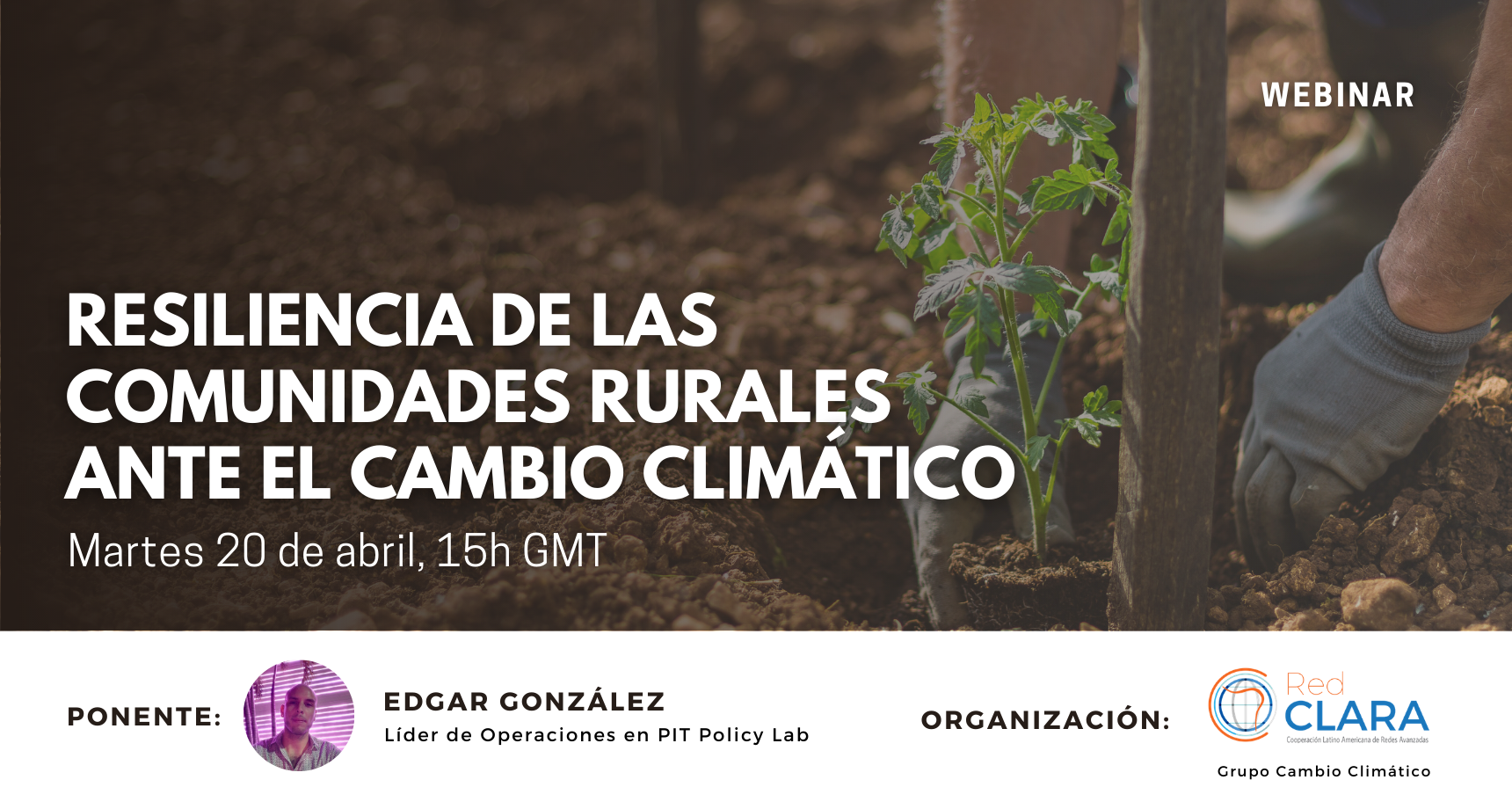 Temas:
RESILIENCE OF AGROECOSYSTEMS TO CLIMATE CHANGE IN THE SOUTH COAST OF JALISCO
Continuos cambios ambientales, económicos y sociales impactan agroecosistemas de la región Costa Sur de Jalisco, Occidente de México, donde productores agropecuarios responden en el manejo de sus sistemas, manteniendo su funcionamiento y conservando o logrando un estándar de vida adecuado y aceptable. El objetivo de esta investigación es evaluar la resiliencia ante el cambio climático de agroecosistemas en el área de estudio; en específico: caracterizar y clasificar los agroecosistemas presentes, calcular su nivel de resiliencia y valorar SHARP+ como una herramienta adecuada para entender la resiliencia climática. Resiliencia se refiere a la capacidad que los agroecosistemas poseen para persistir, adaptarse y transformarse positivamente ante el cambio. El área de estudio comprende dos localidades colindantes con un Área Natral Protegida y que recientemente han sido afectadas por huracanes. Se obtuvo información para 30 casos a través de cuestionarios, entrevistas y visitas de campo. Para la evaluar la resiliencia se adaptó la herramienta Self-evaluation and Holistic Assessment of climate Resilience of farmers and Pastoralists (SHARP+), elaborada por FAO y colaboradores. Para caracterizar y clasificar los agroecosistemas se consideró su composición, manejo y diseño, siguiendo la propuesta de Román et al. (2016) para algunos sistemas agroforestales. En el área de estudio se encontraron plantaciones de árboles frutales (10%), sistemas agrosilvícolas (7%), silvopastoriles (77%) y agrosilvopastoriles (7%). La evaluación de la resiliencia presenta resultados medios (4.99/10 puntos). La auto-regulación ecológica es la principal fortaleza de los agroecosistemas evaluados, mientras que la falta de un aprendizaje reflexivo y compartido es el principal aspecto limitante a su resiliencia. Se recomiendan intervenciones puntuales que fortalezcan el mercado local, diversifiquen las vías de comercialización e incrementen el poder de los productores para la toma de decisiones económicas. SHARP+ resultó ser una herramienta adecuada para la realidad y el contexto del Occidente mexicano, con ciertas adecuaciones.
Ponentes:
M.C. Edgar Eduardo Aparicio González
Edgar Eduardo Aparicio González, mexicano.
Edgar es Licenciado en Economía por la benemérita Universidad de Guadalajara. En su tesis de grado, exploró cómo ha cambiado la participación de México dentro de las cadenas globales de valor en las que participan sus principales manufacturas de exportación.
Posee una Especialidad en Ciencias del Ambiente, Gestión y Sostenibilidad por la Universidad de Colima (México).
Es Maestro en Ciencias en Manejo de Recursos Naturales por la Universidad de Guadalajara. En su tesis estudió la Resiliencia de agroecosistemas ante el cambio climático en la Costa Sur de Jalisco, Occidente de México. En este webinar nos contará sobre los resultados de esta investigación.
Otras de sus líneas de investigación son: sostenibilidad de sistemas agroalimentrios y economía digital.
Se ha desempeñado como consultor y gestor de proyectos en los sectores financiero y social.
Actualmente es Líder de Operaciones en PIT Policy Lab, gabinete estratégico que explora la intersección entre Tecnología de Interés Público y políticas públicas ágiles.
También es profesor de Economía en nivel profesional.
Recientemente fue reconocido como ExpertODS por la Red de Soluciones para el Desarrollo Sostenible México (SDSN México). ExpertODS es una comunidad de práctica que busca impulsar el avance nacional en la Agenda 2030 de Desarrollo Sostenible.
Moderación:
Oscar Cardenas
B
Registration
Registration for this event is currently open.